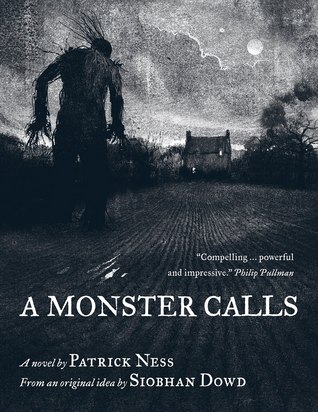 Blurb
The monster showed up after midnight. As they do.
But it isn't the monster Conor's been expecting. He's been expecting the one from his nightmare, the one he's had nearly every night since his mother started her treatments, the one with the darkness and the wind and the screaming…
This monster is something different, though. Something ancient, something wild. And it wants the most dangerous thing of all from Conor.
It wants the truth.
Review
This was an amazing book. I listened to the audiobook and it was so great. I'm not that used to listen to books in the audio version, but the narrator was really good. The change in voices and the way he tells the story was great, there were moments when he was so scary and others so emotional.
The story in general was simply amazing. It got my attention from the first phrase and it kept it until the end. It transmit such powerful emotions that it's impossible not to feel what the main character is feeling. It's had such original way to see things, that make me want to keep reading books from this author. I definetly would recomend this book to anyone.