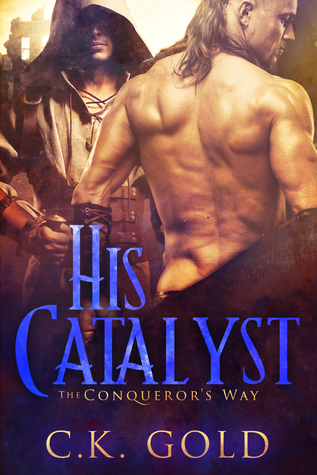 Blurb
Bitter secrets, giant monsters, and no heroes: it's the end of the world.
When he's caught in the act of forbidden magic, Terebin's first thought is to flee. As the last sorcerer, his survival hinges on keeping a low profile among the refugees in the fortress he calls home. Iskan, the guard who catches him, has other plans: keeping order means slaying sorcerers. But a spark stays Iskan's hand, kindling the first flames of attraction.
After a dragon razes the fort, Terebin finds himself bound to the defense of a people he loathes–and with Iskan at his side, the sword to Terebin's shield.
As they struggle to save their band of refugees from ravenous monsters, Terebin digs away at Iskan's defenses… And finds that his own are crumbling. Iskan is everything Terebin never thought he wanted. Even with an ocean of secrets between them, one kiss is all it takes to bind their fates.
But will love be enough to save them?
Review
I think it was a nice story. It focus mostly in the adventure and, even if allows a romance take some of the spotlight.
Terebin was a good character, with strong beliefs. It was interesting to see how he struggle to keep himself true to what he believe. There were times when he had to fight within himself in order to do what he needed to do instead of what he wanted to do, even if that mean he would condemned himself. It was very nice to see how he valued every form of life, tiny creatures and plants, everything was important for him. There is also some guilt and struggle to not become what he fears the most. He also had to deal with a constant feeling of loneliness.
Iskan, is the other main character. I didn't find him as good character as Terebin. He did a good job keeping himself a mystery.
The relationship between them, was a little underwhelming, I felt like some emotion was lacking, and yet, at the end of the book, I did believe they care for each other.
One character I liked was Shina, she had an important role among the other refugees, and she had to deal with some primitive way of think from some of them.
The leader of the fortress is had me wondering on who's side he is every time, he change the way of seeing things so frequently that it only show his inability as a leader, he didn't know what to do. He is not a likable character, but I got to give him some credit, because he provoked me some feelings, even if those were to despise him.
The book has a nice pace, there seems to be always something wrong and the characters need to be constantly trying to prevent or repair the damage, to keep the refugees and themselves safe.
Overall I think it was a nice story, it could be appreciate for reader who enjoy adventures.
* I received an ARC from the Author.