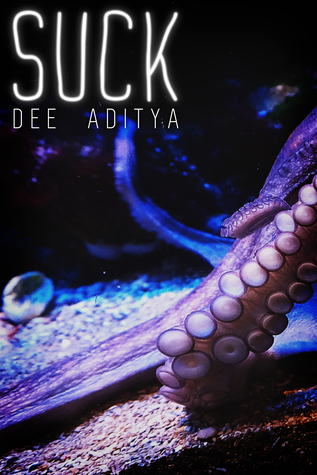 Who knew jacking off in front of an an aquarium would change Blake Ashton's life and help the humans establish an alliance with a notoriously secretive alien race?
Contains aliens, glowing tentacles, interspecies sexytimes, D/s, SM, Breath play
Content warnings (please read): This work contains BDSM themes, Dub-con, and sex with an octopus like creature. This contains one incident of zoophilia. If this is not your thing, please don't read.
REVIEW
This was a nice story. I pushed my boundaries very much to read this one, because tentacles is a definitely no for me. But I still wanted to try it.
It was fun to read, I liked the main characters. It was surely unexpected, but a nice surprise. Also very intriguing. The part that I didn't like was the ending. It sort of feel too rushed. But in general was a good story, not in my comfort zone, but a good one anyway. I think anyone who's into tentacles would appreciate this book.