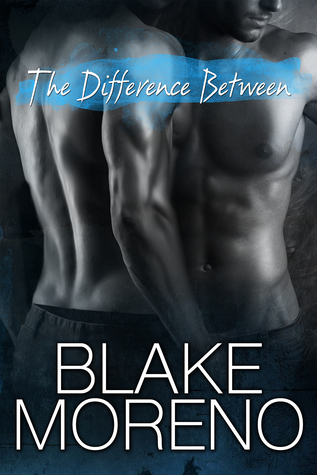 Wade Maguire and Russ Paulson are in love. After a year of passion and happiness, they're buying a home and moving in together. Everything is rosy for them—until a jealous and insane ex from Wade's past puts all of that to the test.
After being kidnapped and tortured by his deranged former lover, Wade loses his ability to engage with his own sexuality or with Russ. With the help of a psychologist, EMDR therapy, and a sex plan, they work together to overcome the damage inflicted. In the process, they discover wells of love they've never known before.
As passion is reborn and their sex life reignited, Wade realizes a need to re-experience certain events in Russ's loving arms. For Wade, the difference between pain and pleasure is love, and the difference between rape and rough sex is consent.
Dark, and yet ultimately hopeful, this book contains many emotional and graphic sex scenes, as well as some scenes of torture. This book deals with rape and rape recovery. Proceed with care.
Stand-alone with a happy ending. 78,000 words.
REVIEW
This was a really good book, easy to get the reader's attention and keep it most of the time. Very well written and at very accurate in some subjects it address. Even though I realize how good the book was, I did had a lot of issues about it, or more likely one issue that made it very hard for me to enjoy it.
The plot was great, really interesting and with some amazing characters. I liked Russ very much. It was so nice to see his struggle and the way he try so hard to be supported. I liked Wade too, his reaction to everything that happened felt very realistic. It felt a little bit slow paced, but it was appropriate for the kind of story told. The way the trauma was manage was something that got my attention. The secondary character weren't as good as the main ones, none of them seemed too impressive but I did liked them.
The problem I had with the book, a very personal one, was Owen. I really disliked the way things around him were portray, it made me so mad to see some particular characteristics he had, used to portray a villain and to give him a reason to act the way he did. It just doesn't seemed fair. I understand that some kind of explanation was needed, but still made me so angry to put people like him as the bad guy because of something that isn't in his control. Still, is something very personal and I don't think it might bother other readers as it did me.
Overall it was a really good book, but, and this is a big but, I'll recommend to read carefully the warning from the author because it had some potentially triggering scenes, other than that, I would definitely recommend it.