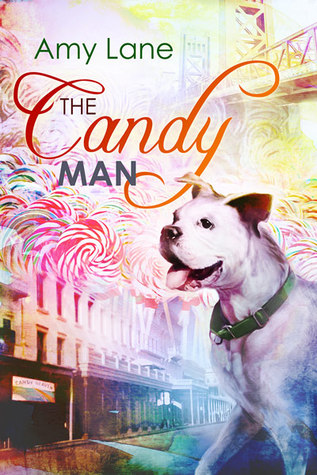 Adam Macias has been thrown a few curve balls in his life, but losing his VA grant because his car broke down and he missed a class was the one that struck him out. One relative away from homelessness, he's taking the bus to Sacramento, where his cousin has offered a house-sitting job and a new start. He has one goal, and that's to get his life back on track. Friends, pets, lovers? Need not apply.
Finn Stewart takes one look at Adam as he's applying to Candy Heaven and decides he's much too fascinating to leave alone. Finn is bright and shiny—and has never been hurt. Adam is wary of his attention from the very beginning—Finn is dangerous to every sort of peace Adam is forging, and Adam may just be too damaged to let him in at all.
But Finn is tenacious, and Adam's new boss, Darrin, doesn't take bullshit for an answer. Adam is going to have to ask himself which is harder—letting Finn in or living without him? With the holidays approaching it seems like an easy question, but Adam knows from experience that life is seldom simple, and the world seldom cooperates with hope, faith, or the plans of cats and men.
REVIEW
It was lovely. I listen to the audio version. It was my first experience with the author and the narrator and both have been great ones.
Even though I loved both, Adam and Finn. It was Finn how make me like this book so much. He was such a fun character. He gain my heart so fast. Adam was just as good character, a lot more complex, which is something I always like about a main character, but he lack some of the charm Finn had. The complement each other perfectly.
The plot was nice, sometimes a little bittersweet but not something unbearable or too much painful. I had a good time with it. It had the perfect length that I was looking for, not too long but not too short that the plot felt rushed. There was a really good character development and their relationship also felt realistic.
The narrator made a great job. He kept my attention the whole time, which is something I struggle with, when listening to audiobooks. It was easy to notice the change of characters and it was overall very enjoyable.