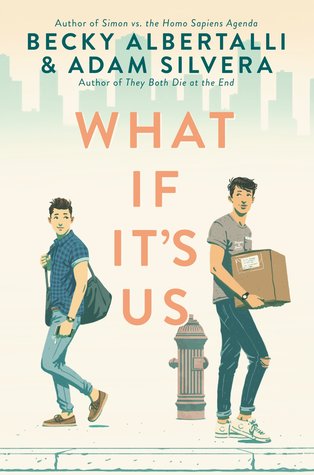 Arthur is only in New York for the summer, but if Broadway has taught him anything, it's that the universe can deliver a showstopping romance when you least expect it.
Ben thinks the universe needs to mind its business. If the universe had his back, he wouldn't be on his way to the post office carrying a box of his ex-boyfriend's things.
But when Arthur and Ben meet-cute at the post office, what exactly does the universe have in store for them?
Maybe nothing. After all, they get separated.
Maybe everything. After all, they get reunited.
But what if they can't quite nail a first date . . . or a second first date . . . or a third?
What if Arthur tries too hard to make it work . . . and Ben doesn't try hard enough?
What if life really isn't like a Broadway play?
But what if it is?
REVIEW
This was such a fun book to read. I laugh so much at so many times. I was alternating the audiobook and the paperback. If I have to choose one, it would be the audiobook. The narrators made an amazing job. I particularly liked Arthur's part of the narration but both were really nice.
I loved how charming Arthur and Ben were, they were so fun, sweet, maybe a bit immature but I get it was good for the story so it was fine. The romance between them was lovely. It goes a bit slow without being boring. It was easy to keep the attention the whole time, especially while listening to it because I truly believe the narrator gave the perfect voices and emotions to them.
The plot is cute. A little expected and it isn't free of conflict. There were a few times when it was frustrating, mostly because of miscommunication but in general it was entertaining.
I did had a few issues with it. First, I don't think there is clear in the book description the age of the main characters. I was expecting them to be a lot older than they actually were, which was bothersome but I get used to. They are 16 and 17. Second, there were a few moments when it was a little slow paced and I lost interest but those were very few and I found out I lack such moments when I was listening to it instead of reading it and the last thing I didn't really liked was the ending. It felt underwhelming compare to how charming the book have been, but other than that I really loved reading it.